When it comes to interior design, most people consider paint colours, unique worktop materials and feature walls. What people very rarely think about, however, are balustrades. If you're amongst the many who overlook the potential of a balustrade system, then you've come to the right place!
Square 1 Balustrades have a team of in-house specialists who have designed and fitted a range of innovative balustrade systems ideal for both external and internal use. So when you go to them for your interior design needs, you can be confident that you're in the best hands.
What are the benefits of a balustrade system?
Whether you have a tight budget, are dealing with limited space or are simply lacking inspiration – balustrades can massively enhance your interior. Here are just a few of the main benefits:
Offers the illusion of more space, without taking up excess room
Offers both aesthetics and safety as they work as sturdy and secure barriers
Low maintenance and easy to keep clean
A great way to brighten up an area as they do not block light
Versatile and work well with any other kind of material
Some examples of innovative balustrade systems
If you're stuck for inspiration, you're not alone! With interior design trends ever-changing, it can be pretty challenging to know what type of look to settle on. Glass balustrade systems are a great way to add both style and substance to your home – whatever your design preference may be.
If you're looking to fit a balustrade system in your home, check out these three innovative designs: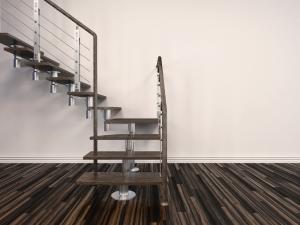 1. Wire balustrade for stairs
If you are looking to incorporate a balustrade that will look the part without taking up a lot of space, then a wire balustrade may be the perfect solution!
2. Frameless glass balustrade systems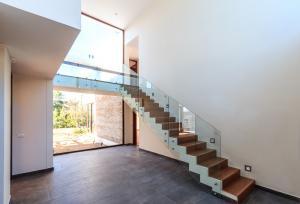 If you want to create an ultra-sleek interior that still offers safety and security, a frameless glass balustrade system is a great option! Benefit from a low-maintenance balustrade that offers beautiful design without compromising the rest of your space.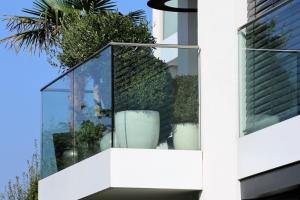 3. Patio glass balustrade
The great thing about balustrade systems is that they are versatile enough to be used both in and outdoors. If you are looking to add a little flair to an existing balcony or patio, a glass balustrade is a fantastic way to make a real statement.
Contact us
If you are on the hunt for the perfect balustrade system for your interior design needs – why not contact Square 1 Balustrades to speak with a member of the team?