WELCOME TO SQUARE 1 BALUSTRADES
Welcome to Square 1 Balustrades
Looking for a balustrades system with more style? A balcony that both looks the part yet still offers exceptional safety? Then you're in the right place.
Thanks to a wealth of experience, Square 1 Balustrades can help you with all aspects of your balustrading project, from space saving Juliet balconies and garden verandas to staircases and handrails. So, whether you're searching for something sleek and contemporary, or have a more traditional look in mind, we offer something for everyone, with a stunning range of balustrade systems available to help transform the look and feel of your property.
What we offer
Here at Square 1 Balustrades, we design, supply and install an extensive range of balustrade systems including:
Stainless steel balustrade systems
Glass balustrades
Steel and wire rope infill balustrades
Frameless glass balustrades
Semi frameless glass balustrades
Bolted glass balustrade systems
Steel railing balustrades
Our systems are suitable for commercial or domestic projects, indoor or outdoor use, and are competitively priced – offering you endless choice and possibilities. Looking for a contemporary high-quality stainless-steel balustrade with glass, rod or wire infill from our modular range, the uninterrupted views of our infinity frameless glass channel balustrade systems or the pure glass of our bolted glass range? Whatever it is you're searching for we are confident we have the right solution for you – and at the right price.
At your service
Are you just looking for the components to complete your own project or do you require a more comprehensive service? Whatever it is you need, just ask the professionals – we're always on hand and ready to help.
By working with us, you can choose to draw on our surveying, design, technical and installation services – or simply order parts. The team at Square 1 are always on hand to offer as much – or as little – assistance as you need.
Balustrades - Choose the Best for Your Project
It goes without saying that the balustrade you choose should meet your specific needs. Taking into consideration the setting, the support required and safety, whilst also matching the style and look you hope to achieve.
At Square 1 Balustrades, we can help you to identify the best solution and our highly experienced team is available to ensure you get quality balustrades for any project.
Whether you are a DIY enthusiast, local builder or a main contractor, there are several important details that you need to bear in mind. These include regulations concerning the installation of a Juliet balcony, terrace, or stair balustrade system, alongside any components and glass specifications.
Whilst extremely important, these details are not always easy to understand – especially if you have no previous experience of installing a balcony or stair balustrade system. So why not let us help with your project? We design, supply, and install a wide range of balustrade systems and regularly work with:
DIY homeowners who need advice on selecting the right components
Sub-contractors who require a modern balustrade system for their clients
Main contractors looking for reliable glass balustrade sub-contractors
Architects who require advice before planning a balustrade design
You can decide on the level of service you require, from the balustrade design to right through to the supply and installation of new balustrades.
Professional Balustrade Suppliers and Installers
At Square 1, we have helped plan picture perfect balcony designs, glass balustrades for stairs, and frameless glass balustrade systems for hundreds of satisfied clients throughout the UK.
Explore our website to view the options for your project. And once you find the components you are looking for, you can order directly from our site and take immediate advantage of the best prices for your project.
Need a hand? If you require assistance picking out the right parts or would like to discuss your project in more detail with a professional, then please don't hesitate to get in touch.
A member of our experienced team can help explore all the options available to you and will find the right fit for your specific project.
Contact us today on 01489 583371 or email us at mail@square-1.co.uk to talk to a professional.
BALEDSTRADES AND HANDRAILS S1-700 LED lighting solution
The cost-effective and easy way to install handrail lighting. For new and retro-fit applications.
With unique designs engineered to provide unparalleled flexibility in beam spread and projector orientation. Our objective is to maximise illumination performance and energy efficiency, providing the precise amount of light precisely where it is needed from just 1 watt per projector.
Our team are on-hand to make your project works from technical support and supply only to a complete technical design, supply and installation package.
From our products choose from the economic and versatile S1-710 INSERT to the ultimate S1-730 RAILled 2D Asymmetric offering the design versatility of a conventional spotlight.
Metal Handrail Lighting projectors. Not just tough, but beautifully finished too, delivering high-performance lighting from metal handrails.
BALUSTRADES FROM SQUARE 1 NORTH
We are very pleased to announce the opening of Square 1 North.
With an office in Sheffield Square 1 are perfectly placed to help with all aspects of your balustrade project.
With our friendly professional experts and usual attention to perfection please give us a call and we are here to help.
Design, supply and installation of a stunning range of balustrade systems including:
Stainless Steel Balustrade Systems

Glass Balustrades

Steel and wire rope infill Balustrades

Frameless Glass Balustrades

Semi Frameless Glass Balustrades

Bolted Glass Balustrade Systems
Indoor or outdoor, commercial or domestic and regardless of budget we have a variety of stunning choices to suit your requirements.
Proud Sponsor for Stubbington Football Club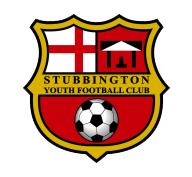 Square 1 is proud to continue with our support for Stubbington Youth FC and to the coach and squad at Stubbington Buzzards.
With the team now in the under-17 league we wish them all the very best for the 2020-21 season.
If you are interested in joining their team, please click here.