Glass Balustrade Systems
With a multitude of glass balustrade systems, styles and possibilities we at Square 1 are sure we have the answer to your project requirements.
Whether you are looking for the contemporary look of glass & stainless steel balustrade in an internal, external grade or mirror finished stainless, or the clear lines and uninterrupted views of our channel glazed or standoff bolted balustrade systems both with or without handrails. We can help.
Please browse our website and choose your style and components and add to your shopping basket. Or send us an email with sizes and style required and we'll select the correct components and send a quote to you. Or just give us a call where our team of professionals are waiting to help.
Please take advantage of our self-survey form.
Glass
Square 1 can supply any specification of glass with a multitude of colours and finishes. Please let our team know what you are looking for and we will be happy to advise.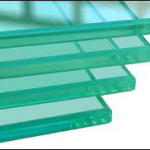 Toughened glass
Toughened or tempered glass is a type of safety glass processed by controlled thermal or chemical treatments to increase its strength compared with normal glass.
As a result of its safety and strength, toughened glass is used in a variety of demanding applications, including balconies and balustrades.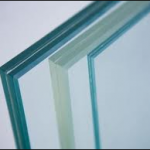 Laminated Glass
Laminated glass is a type of safety glass that holds together when shattered. In the event of breaking, it is held in place by an interlayer, typically of polyvinyl butyral (PVB), between its two or more layers of glass. The interlayer keeps the layers of glass bonded even when broken, and its high strength prevents the glass from breaking up into large sharp pieces.
Laminated glass is normally used when there is a possibility of human impact or where the glass could fall if shattered.