Welcome to Square 1 Balustrades
With a wealth of experience, Square 1 can help you with all aspects of your balustrading project.
Design, supply and installation of a stunning range of balustrade systems including:
Stainless Steel Balustrade Systems
Glass Balustrades
Steel and wire rope infill Balustrades
Frameless Glass Balustrades
Semi Frameless Glass Balustrades
Bolted Glass Balustrade Systems
Indoor or outdoor, commercial or domestic and regardless of budget we have a variety of stunning choices to suit your requirements.
Whether you are looking for a contemporary high-quality stainless steel balustrade with glass, rod or wire infill from our modular range. The uninterrupted views of our infinity frameless glass channel balustrade systems or the pure glass of our bolted glass range. We will have the solution.
Looking for the components for your own project or if you would like us to draw on our surveying, design, technical or installation services to assist. Ask the professionals.
Choosing the right balustrades
When purchasing any balustrade it is essential that you are comfortable that what you receive is not only what you wanted, but that it suits the purpose you wanted it for.
We at Square 1 understand balustrading and we are here to give you the service and assistance you need to achieve your project completion.
We know that some of our customers understand balustrading and what they want. We also know that some may not.
Some know the regulations and, some may not.
Some may know all the components and the glass specification required and, some may not.
It doesn't matter to us what the understanding or requirement is. We are here to help.
Whether you are a DIY enthusiast in need of little advice as to which components you need to complete your project.
Or maybe you're a sub-contractor looking to install a modern balustrade to your client's new balcony extension.
Maybe you just need a couple of replacements parts to an existing installation.
Or even if you would just like one of our team to visit and point you in the right direction.
We can help.
From the purchase of a wall bracket to a complete design, supply, installation and handover of your project. We can help.
Please look around our website. If you find what you need or are looking for please take advantage of very low and cost-effective prices and proceed to the checkout from where your order will be dispatched directly to you.
If you can't find the solution you are after or whether you are not sure about anything at all please just call 01489 583371 or email us at [email protected] and a member of our professional team will help.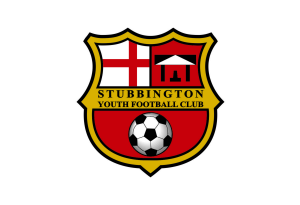 Square 1 is proud to continue with our support to the coaches and squad at Stubbington Buzzards.
With the team doing well in the under-14 league and currently second we wish them all the best for the rest of the season.
If you are interested in joining their team, please click here.